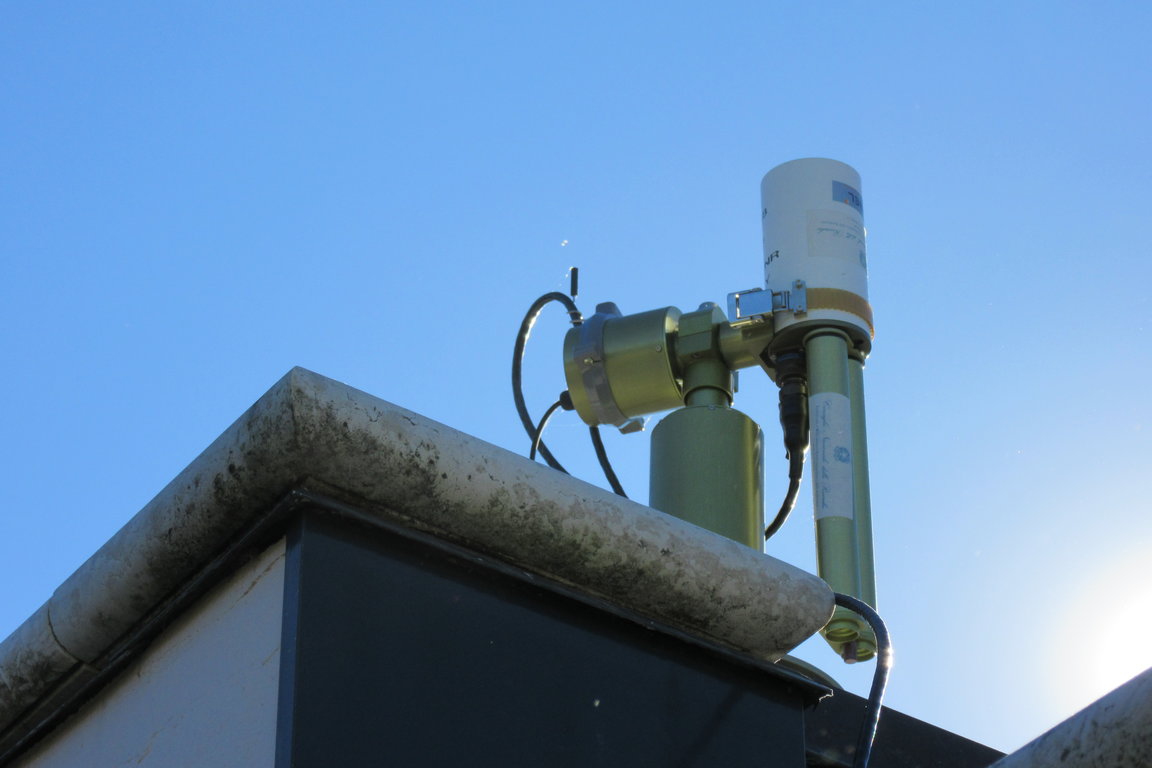 A photometer of the 'AERONET' network, positioned at the Archaeological site of Grotte di Catullo in Sirmione on Lake Garda, was inaugurated last October 22.
The sun photometer Cimel is a tool that helps to measure the values of the optical thickness of the atmosphere and, therefore, it can be an interesting device to evaluate some characteristics of the suspended particles in the atmosphere, such as their quantity and origin, namely if they are desert dust, sea spray, combustion products, etc. The measurements are repeated every 15 minutes during the day, in eight different wavelengths. The collected data are automatically sent to the network AERONET, the international network founded by NASA and PHOTONS, that collects data from similar sensors placed around the world (currently over 400 are active).
"The Sirmione photometer was positioned at a strategic point on the northern tip of the Sirmione peninsula," says Claudia Giardino, IREA researcher and Principal Investigator of the network site. "This will allow us to collect data from a visual horizon wide enough. Its contribution to the monitoring of the atmosphere will add to that valuable of other similar photometers positioned in the Po Valley, Venice, Modena and Ispra long ago."
The measurements on the ground of the Cimel photometer can also be very useful for the treatment of data derived from satellite measurements of the area, allowing us 'to correct' the satellite images, 'disturbed' by the atmosphere and the powders present in it. In short, the photometer will allow us 'to read' and better interpret the satellite images of the Gardesana areas with a better assessment of the ecological parameters of these environments. The instrumentation purchase and placement have been possible thanks to the funding from the Lombardia Region within the SINOPIAE Project and the collaboration with the Superintendence for Archaeological Heritage of Lombardia that granted its installation on the roof of the Sirmione Museum located in this archaeological area.