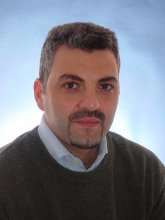 Gianfranco Fornaro, Senior Researcher at IREA, has been elevated to Fellow by IEEE for his for contributions to SAR processing in differential interferometry and tomography. The Fellow grade will be effective by 1 January 2017.
IEEE, "the Institute of Electrical and Electronics Engineers", is the world's largest technical professional organization dedicated to advancing technology for the benefit of humanity. IEEE has more than 420,000 members in over 160 countries and publishes a third of the world's technical literature in electrical engineering, computer science, and electronics.
The prestigious elevation to the highest grade of membership in the IEEE is reserved, following a rigorous evaluation procedure, to IEEE members that have contributed through extraordinary accomplishments to the advancement or application of engineering, science, and technology, bringing the realization of significant value to society.
---