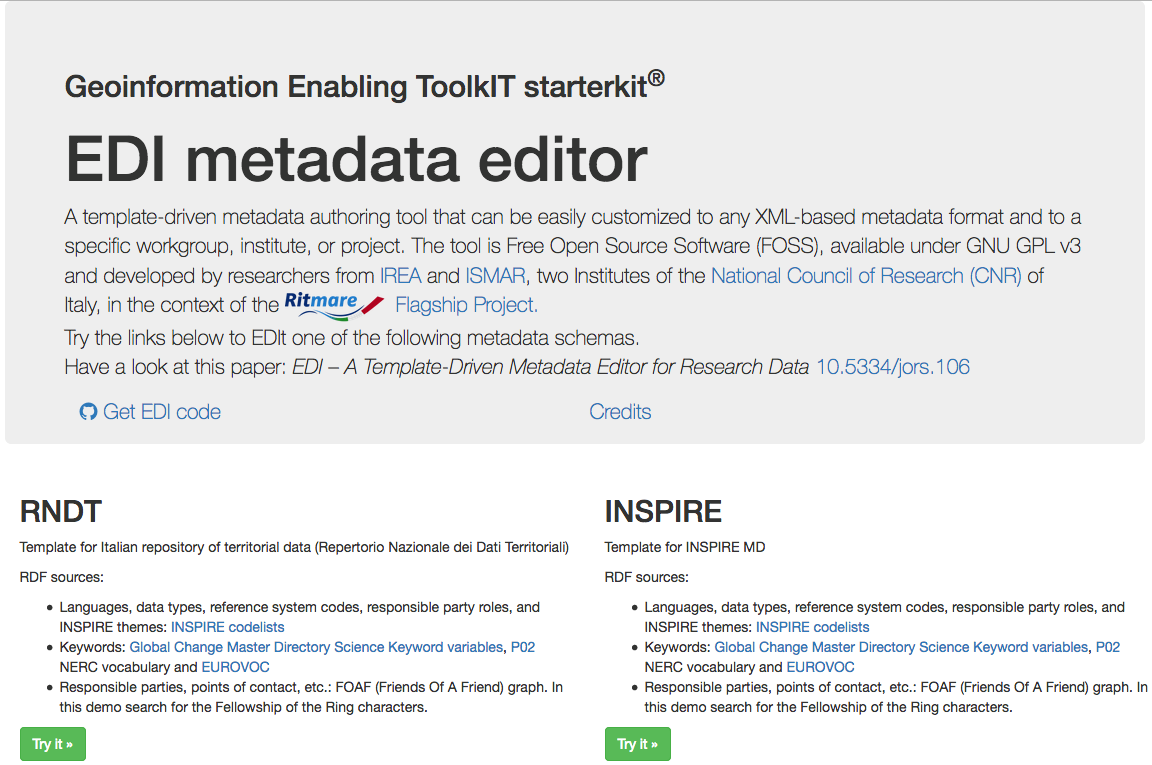 The National Directory of Territorial Data has reported EDI software as a new tool for all Public Administrations committed to enhancing their territorial data heritage.
EDI, developed by IREA-CNR under the RITMARE project, responds in particular to the challenges of quality and coherence of geographic information by giving a variety of modules that guide users to creating metadata in a simple and effective way.
The EDI editor is currently available online and allows a standard compilation according to Italian law (RNDT), but also complying with European and international specifications (INSPIRE and SensorML), thus meeting the needs of different users. Groups, projects or research institutes, but also technicians working in Public Administrations, can take advantage from the product by benefiting from some features that make data management less burdensome.
The software, licensed under Free Open Source (FOSS) GNU GPL v3, is fully customizable. Aspects that were recognized by EDI in the RNDT portal, today a public register of national territorial information certified and available precisely thanks to its metadata.
For more information and technical details of the instrument refer to the paper: Pavesi, F., A. Basoni, C. Fugazza, S. Menegon, A. Oggioni, M. Pepe, P. Tagliolato, and P. Carrara. "EDI – A Template-Driven Metadata Editor for Research Data." Journal of Open Research Software - JORS 4 (October 25, 2016). doi: 10.5334/jors.106.
---